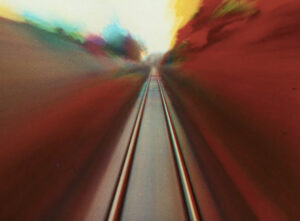 FULFILLMENT by Kate Olsson
Baby wipes, coffee pods, Gatorade, wireless earbuds, Cast Iron Skillet, Plastic Owl (with Rotating Head), board game, garlic press, bed bug spray, Windproof Travel Umbrella, Senna Laxatives, powdered lube, Weighted Blanket (30lbs), baby wipes, Jigsaw Puzzle (1000 pieces), Red Bull, RFID blocking wallet, genetic testing kit, hair dryer, tampon flasks, U by Kotex Tampons (Super), essential oils, smart plug, Imodium, pressure cooker, baby wipes, 1-lb Bag Dried Chicken Feet, reusable straws, Squatty Potty, batteries, copper grill mat, Apple Watch, Used Book (Good Condition), silicone wedding rings, silicone cock rings, Communion Wafers (Unconsecrated), bed sheets, selfie stick, baby wipes, scented candle, mouth guards, Rapid-Fill Water Balloons, stand-to-pee device, gummy vitamins, Scream Jar/Voice Silencer, Ultimate Gun Cleaning Kit, zip ties, wireless earbuds, bathroom drain hair catcher, condoms, Condom-Style Bottle Stoppers, First Response Pregnancy Tests (3-pack), Nicolas Cage Pillowcase Set, baby wipes, Vitamin C Serum, Play-Doh, mug warmer, Baby Nasal Aspirator Snot Sucker, coffee grinder, Roomba, external battery, Everything But The Bagel Seasoning Blend, Chromebook, callus remover, dandruff shampoo, Instant Pillow Inflatable Hoodie, Pull-Ups, Hypoallergenic Waterproof Mattress Protector, novelty knee socks, Before-You-Go Toilet Spray, witch hazel, fruit cups, lactation pads, vibrator, batteries, baby wipes. 
Scan. Box. Tape. Label. Scan. Repeat.
In this way, ten hours pass.
We all know why we're here. Gen, the guidance counselor, is doing this as a summer job to help her save for her Master's in Psych. Ben is saving to start a meditation camp for kids. Masha is contributing to her grandchildren's college fund. Shawn, like me, is here because, well, what else is there?
We can speak about box sizes in numbered code. We have a shared knowledge of company acronyms. We compare unflattering ID badge photos. We've nicknamed the 12-packs of soda backbreakers, call the sex toys little friends, and the diapers shitbags. We roll our eyes performatively every time we see another box of baby wipes, and laugh to ourselves each time we let something heavy pass by, dooming those assigned to the stations behind us. We see who can go the longest packing just stuffed animals and bags of potato chips, or else who can pack the most backbreakers in a day. We recommend painkillers and brands of Epsom salts to each other on our lunch breaks. We refer to Redacted's CEO as Beelzebub, and wonder aloud to each other about the extent of our nondisclosure agreements. We call the cast iron skillets murder machines. We hate these fucking vests.
Baby wipes, Bulk Bag Gummi Bears (5lbs), lice shampoo, leather purse (designer knockoff), Antifungal Athlete's Foot Cream (1% Clotrimazole), canned soup, vegetable spiralizer, tortilla toaster, Preparation-H (Rapid Relief with Lidocaine), yoga mat, diapers, Brass Cremation Urn (Adults up to 200lbs), bowling ball, Gatorade, Bath Bomb Gift Set, board game, Ranch Dressing (2-Pack), Ranch Dressing Flavored Soda, Bacon Flavored Soda, Buffalo Wing Flavored Soda,  baby wipes, playing cards, Bubly Seltzer, white noise machine, eyebrow razors, SimpliSafe 8-piece Home Security System, stuffed blobfish, Used Book (Poor Condition), Weighted Blanket (15lbs), batteries, Vibrating Animatronic Japanese Fuckface, Jigsaw Puzzle (500 pieces), nonalcoholic whiskey, taco-shaped sleeping bag, Clorox Toilet Wand, chicken harness, drain snake, wool dryer balls, scented candle, Dial Antibacterial Hand Soap, Bluetooth speaker, baby wipes, Barbie Doll, Red Bull, E-Reader, plastic rabbit mask, edible glitter, edible underwear, adult coloring book, gel pens, electric toothbrush, fitness tracker, Gas-X, dog food, board game, 10-lb Bulk Bag Dried Mealworms, skeleton onesie, mini waffle maker, baby wipes, pool float, Monistat 1-Day, blue light-blocking glasses, batteries, LetsFit Elastic Exercise Bands, Used Book (Like New), Ring Doorbell Camera, bathroom scale, dildo, wart remover, Chia Pet, Gatorade, Weighted Blanket (20lbs), gallon jug of rainbow sprinkles, Orange Crocs, anal beads, baby wipes.
Water break. Papercut. Tylenol. Repeat.
Casinos are designed windowless and clockless to make their patrons forget about the passage of time. Midnight, inside, looks the same as noon. Time passes quicker when no one's watching it, and so the gamblers, they spend more money. And as insurance, the casino pipes in extra fun: loud music, exotic dancers, and free buffets.
I think the warehouse was designed with similar principles in mind. Windowless, so the night shift looks mostly the same as the day shift. There are clocks, but they're hung from the ceiling so haphazardly that it's hard to work out in which direction you'll find one when you look up at any given moment. They suppose time still passes quicker when you can't find it, so maybe we're making them more money. And as insurance? They offer us insurance, and hourly pay marginally above minimum wage.
The idea is that this misplaced time might drift easier, float up, forgotten, into the rafters, but the opposite is true. Time stands still in the warehouse, and, with so much room beneath those high ceilings, it swells, stretching out to fill the empty spaces. I laugh into the cardboard box I'm building, at something a coworker said five minutes ago. That he said this morning. Or maybe he said yesterday. The days all come through the warehouse, riding on the conveyor belts like so much junk, and I grab them, build a box around them, tape it shut. All the days I've worked here are rattling around inside these cardboard boxes, and there is no way to tell them apart.
(4/7/23)
Kate Olsson is a writer living in Brooklyn. Her work has previously appeared in Hobart, Selfish Magazine, and Archway Editions' Unpublishable.